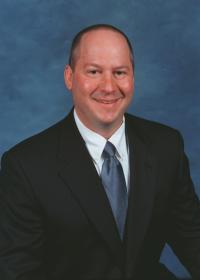 About Us
Philip M. Miller has over thirty-eight years of legal experience serving the residents of Ocean County in the private practice of law. In addition, he has been a Municipal Court Judge in Ocean County for twenty-four years. Currently, Mr. Miller sits as the Municipal Court Judge of Ocean Township (Waretown) and the Borough of Point Pleasant.   Judge Miller has also been designated by the Supreme Court of New Jersey to preside over civil commitment proceedings, and by the Ocean County Superior Court to preside over Central Judicial Processing Court.  He is a member of the Ocean County Bar Association, having served as President Elect as well as an Officer and a Trustee, and the New Jersey Bar Association.
Mr. Miller previously served as an Adjunct Professor of Constitutional Law and Criminal Procedure at Ocean County College, and has been appointed by the college as a member of their Criminal Justice Advisory Board.
Mr. Miller was named as Ocean County Young Lawyer of the Year in 1990. He was a Judicial Clerk to the Superior Court of New Jersey, Ocean County, in 1985 and 1986, and was also appointed by the New Jersey Supreme Court as Chairman of the District IIIA Ethics Committee.  In addition, he previously served as the Municipal Court Judge in Barnegat Township, Manchester Township, Seaside Park Borough, South Toms River Borough, Ocean Gate Borough, Lakewood Township and the Borough of Pine Beach and has served as President of the Ocean County Municipal Judges Association.
Our law office is staffed by paralegals and legal secretaries with many years of experience to assist in the successful handling of your legal matters. We specialize in giving personal and friendly attention to each client.
Current Professional Appointments and Employment
Judge, Municipal Court of Ocean Township from:
2015
Judge, Municipal Court of Point Pleasant Borough from:
2020
Judge, Civil Commitment Hearings, State of New Jersey from:
2012
Ocean County College, Adjunct Assistant Professor from:
2002
Ocean County College, Criminal Justice Advisory Board from:
2014
American Judges Association from:
1999
New Jersey State Bar Association from:
1986
Ocean County Bar Association
1986
Employment and Appointment History
Judge, Municipal Court of Barnegat Township: 1999 to 2023
Judge, Municipal Court of Pine Beach Borough: 2003 to 2015
Judge, Municipal Court of Seaside Park Borough: 2008 to 2011
Judge, Municipal Court of Manchester Township: 2003 to 2009
Judge, Municipal Court of South Toms River Borough: 2002 to 2005
Judge, Municipal Court of Ocean Gate Borough: 2005 to 2007
Hearing Officer, Borough of Beach Haven: 2003 to 2004
Attorney for Conflict Litigation, Brick Township: 1998 to 2000
Conflict Municipal Prosecutor, Brick Township: 1997 to 1999 
Conflict Public Defender, Brick Township and Barnegat Township: 1998 to 1999
Judicial Clerk, Superior Court of New Jersey, Ocean County: 1985 to 1986
Professional Certifications
Admitted to United States Supreme Court
1992
Admitted to New Jersey Supreme Court
1985
Admitted to United States District Court, District of New Jersey
1985